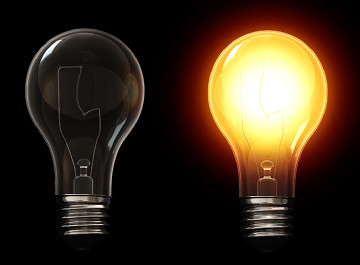 Compelling Content tips for your LED Screen
Creating COMPELLNG CONTENT FOR YOUR LED SCREEN
More often than not, companies purchase beautiful LED screens and then overlook the importance of creating compelling content that talks to their audience. As a consequence, companies never realise the full potential of digital signage and returns ion investment are not at their full potential. For that reason, it is essential to delve into ways of coming up with content that is very appropriate. The content should be able to not only grab the attention of passers-by and visitors, but also make them buy the product.
The essence of this post is to share with you some apt tips for creating content for your LED advertisement. By implementing some of these simple tips, you will start to get better consumer engagement. What is even more important, a lot of the viewers will be compelled into action, which means that they will buy what is on offer by you.
Be creative to impress- It is important to be creative to impress. Concentrate on the essentials that relate with the viewers and passers-by effortlessly, which will then make it possible for them to take action. Employ a text that is simple yet engrossing. Even the graphic elements have to be like that so that the content can be effective. You can listen to proposals from your colleagues, friends and even a creative agency in order to produce a stunningly creative content.
Use simple language- The fundamental nature of this advertising is to pass on the message. This should be done very clearly. Do not employ the usage of terms that are difficult to understand. Instead, strive to use words that will effortlessly convey the message to the audience. It should end with a call-to-action that really induces people to act.
Duration-Make certain that the length of your message is well-suited for your audience's viewing time. For instance, in big venues that are typically appropriate for digital out-of-home advertising, the time should basically be 25 to 30 seconds. Longer content is not advisable because it does not work well in the sense that your audience might just see one part of it-either the start or the end or vice-versa. The idea is for them to see the whole message, from beginning to the end, even as they pass by. What is the essence of creating content, however good it is, if the audience will not have the time to read the call to action because of its length?
Formatting– The first thing that one is supposed to do when formatting is to make the letters BIG. If you have a 6mm pixel pitch display, your text ought to be at least 2-2.5" tall. Small texts are not nice when the broadcast is on a giant LED screen. Furthermore, the texts should not possess glossy shades or glossy effects. They may be nice on your personal PC, but when it comes to LED they do not appear because of fewer pixels. It is also nice to use Sans-Serif fonts such as Tahoma or Verdana. Compared to Serif fonts, these are easily readable on a LED display. The text will be much clearer when the serif fonts are eliminated. Finally, the colors used should be contrasting. Even in this digital signage era, the fundamental principles of the color wheel are still relevant. Use contrasting colors such as Black on White-Black on Yellow-White on Blue etc.
Motion and animation- In order not to interfere with readability or comprehension, you will need to utilize motion selectively. People should be afforded ample time to read your message. The message should also not be hastily moved around. When it comes to element animation, it is advisable to choose something with a silhouette that is easily-identifiable and powerful. The logo should be kept on the screen all the time, without much motion.
Sorting out font faces-Like we said, it is vital that you use sans-serif fonts which should also be large. This enables the audience to read the message quickly. You should also not mix fonts in a single content, and do not overuse colored text. Writing in all caps should be avoided too.
These guidelines should give you a head-start even as you explore content creation for your LED advertisement. The LED displays may be incredible channels of marketing your product/services, but REMEMBER that they are only as good as the content that you come up with.
For more information visit http://www.icatchingsigns.com.au/services/