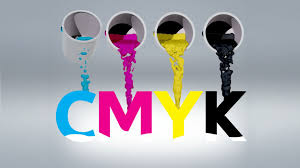 Best file format required for your next Sign…..
Designing artwork for your desired signage project can be an intimidating experience. Here we explain the best file format we require for your next sign. Here are a few things to be aware of to ensure a successful outcome of your large format print project.
The process we use is governed purely by the end result and size. Here is some background information regarding file sizes:
Low resolution files are best for web based applications, websites, Facebook etc.If you are looking to use an image online you would look to use a very low resolution file (fewer pixels and low file size for easy uploading). The reverse is also true for large format digital printing for your sign. You simply cannot use a low resolution file that you'd to upload onto the web for your sign project. You'll require instead a high resolution file as there is a need to enlarge the file to larger scale. The result if we dont have a high res file is that pixellation will occur and this looks quite unprofessinal. Therefore, viewing distance governs the file setup and image quality. We use the following rules of thumb:
< less than 1 metre – 200dpi
Medium 1-3 metres – 150dpi
medium to far 3-6 metres – 100dpi
Far >6 metres – 75dpi
How do I create and save my high resolution file?
If you are quite proficient with design then you may wish to undertake this process yourself. If you have engaged in the services of a graphic designer in the past you may be able to contact them once again to assist you with providing a file format suitable for signage. If you tell them the size of the sign they should be able to scale the artwork to size.
Vector objects produced in Adobe Illustrator or Adobe InDesign are your best bet for small, easy to transfer files and sharp final output because they scale seamlessly.
When you or your graphic designer have completed the design, save the file in EPS or PDF format. PDF is what we recommend for both image and vector based designs as both vector quality and image compressions can be managed more efficiently.
And that is pretty much it!
Should you still you need assistance with your file formatting let the team at iCatching Signs know. We too are more than happy to get in contact with your graphic designer to explain the nature of the project and seek the correct file.
For more information regarding Graphic Design click here http://www.icatchingsigns.com.au/services/