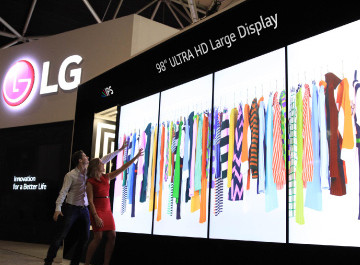 How digital signs can grow your sales
Digital Signage is is one of the fastest growing mediums in the world.  If you use or are considering using digital signage check out these tips below to help achieve real profits.
Community: Don't always sell to your audience, if you own the advertising platform with the ability to run non advertising messages it can go a long way. Consider local sponsorships, weather updates, perhaps sensible driving messages, christmas wishes, even jokes. Basically get creative and stay in touch with your local community, it will help engage customers and get them reading your sign more often.
Text: Keep your message short. Remember just one idea, product or service per page. Use text colours that contrast with the background.
Trial & Error: While marketers want to have all the answers, it's simply not the case. The trick is to learn from your success and learn quicker from your failures. Continually refine your messages that don't work and remember the ones that do, what was different about them. The more you measure successes of your advertising the easier it is to tailor the messages to customers and create real action. With digital signs this trial and error process is one of the easiest and exciting things to monitor.
Graphics: Just because a graphic looks good on your wesite or works well in a brochure doesn't mean it's going to work well on a digital sign. The graphics need to be bold enough to be viewed from a distance. Remember less is more, a clear easy to understand sign will be far more effective than a sign full of loads of information or colours, even if that information is gold.
We hope these few tips have been useful in managing of your digital sign.
For information on digital signage or to join the Aria Club feel free to give us a buzz on 1300 797 220 or visit http://www.icatchingsigns.com.au/led-screens/led-digital-signage/