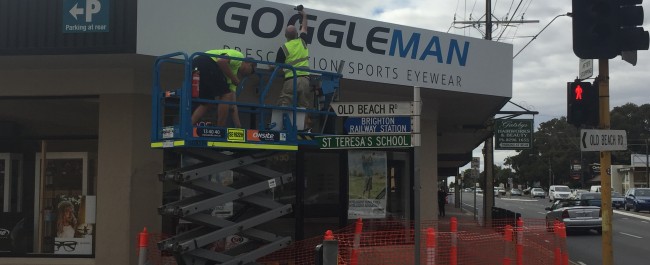 Installation tips and tricks explained
Sign installation is one of the most important steps of your signage project. Here are our installation tips to ensure you get the best return for your investment.
Installation can also tend to form quite large amount of money within your  signage quote. There are several reasons for this. Firstly, your signage supplier will charge you for their time to and from the job, unless this is for a vehicle graphic install whereby you would need to drop off the car to the install address. Secondly, some jobs especially when it involves removal of existing graphics (applies more so to to graphics that have been installed many years ago) can be quite time consuming to remove, so we like most signage companies will charge a per hour rate with our estimate as to how long the job will take. You may wish to remove your existing signage/graphics yourself prior to installation if you want to save some money.
We take particular care with our installations using approved sub contractors which carry out the install in a safe working environment. Alternatively If you do however know someone handy (Builder perhaps) they may be able to assist you with your sign installation which may also save you some $$ (at your own risk). Heavy duty double sided tape and a strong adhesive / glues are great for fixing sign panels to doors, walls, facisa and any other flat surface.
We are here to help so please feel free to discuss your installation options with us at any time http://www.icatchingsigns.com.au/contact/